Waterproofing of Herridge Water Reservoir, Mississauga, Ontario
Project:
Waterproofing of Herridge Drinking (Clean) Water Reservoir, Mississauga, Ontario, Canada

Designer

:
R.J. Burnside & Associates

Owner

:
Region of Peel

Sub Contractor

:
Watertight Roofing

Products

:
Cem-Kote Flex ST

Objective

:
Waterproofing of a new concrete tank, built in 2010, at Herridge Water Reservoir, which was waterproofed with Cem-Kote Flex ST flexible cementitious waterproofing.

Installation was carried out during the winter of 2011 (January-February) – with only a minimum heating.  The interior of the tank is shown in Figure 1.

The relative humidity was close to 100% and concrete was completely water saturated, an extremely difficult conditions that would be impossible for application of polymeric (epoxy or polyurethane) coatings.  Advantage of Cem-Kote Flex ST is that it can be applied to even a completely waterlogged surface, and under extremely high RH conditions.

The interior side of the concrete walls of the tank were formed using Zemdrain filter fabric, which creates a very dense and hard surface that is very challenging for successful application of waterproofing coating.

The surface of the concrete was cleaned using 35 MPa (5,000 psi) pressure water.

Cem-Kote Flex ST was sprayed in two coats using a peristaltic pump and each coat was brushed to achieve membrane continuity, and to prevent formation of pinholes.

The columns of the concrete structure were protected by Cem-Kote Flex ST that was brush applied in two coats, and the concrete slab was also waterproofed with 2 coats of Cem-Kote Flex ST that was sprayed and brushed.

Spraying of Cem-Kote Flex ST is shown in Figure 2 and brushing of the coating in Figure 3.

The warranty inspection was carried out in May 2015. Cem-Kote Flex ST was in perfect condition, with only a few very minor (spotty) imperfections.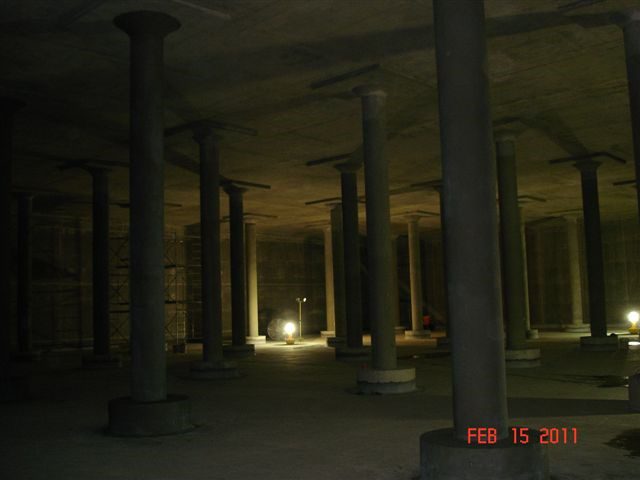 Figure 1 Interior of Herridge Tank MIssissauga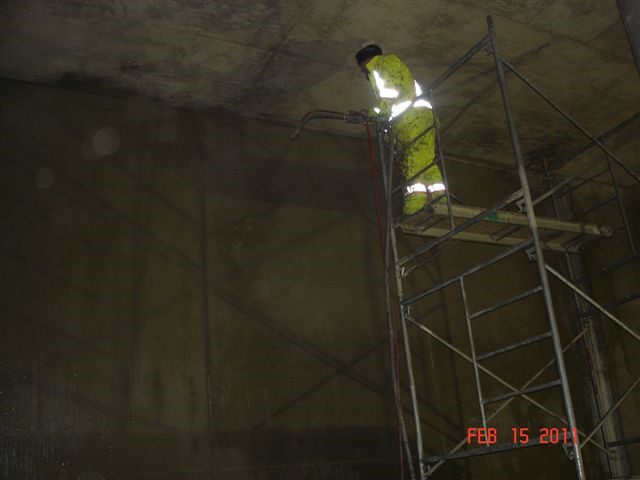 Figure 2 Spraying of Cem-Kote Flex ST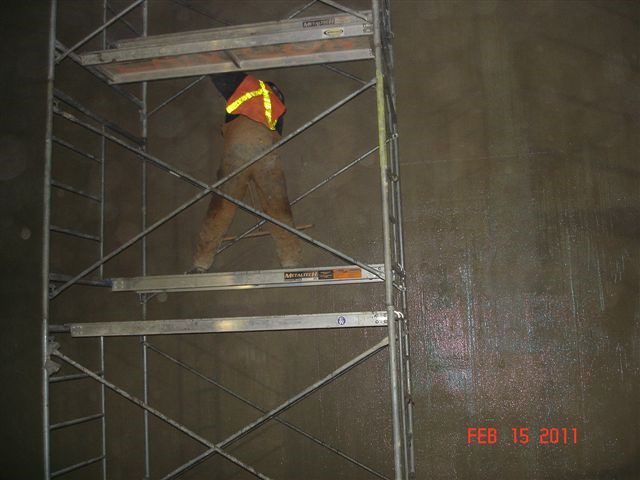 Figure 3 Brushing of Cem-Kote Flex ST