CEM-KOTE™ CW PLUS
Crystalline/Capillary Waterproofing
---
07 26 16 | No. 722 | Print Version | Safety Data Sheet | Guide Spec |
Brochure | Sustainability Letter | Request: Literature | Samples
DESCRIPTION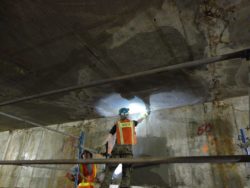 CEM-KOTE CW PLUS is a one-component (add water only), Portland cement based coating (slurry) containing silica-based materials.  Under water pressure (negative or positive), the soluble silicate penetrates (due to osmotic pressure) into the substrate, where it reacts with lime and forms insoluble calcium silicate crystals which "plug" the capillary pores and waterproofs the concrete while allowing water vapor to pass.
USES
CEM-KOTE CW PLUS is a crystalline (capillary) in-depth waterproofing for new or existing water storage and water treatment concrete structures, digesters, clarifiers, and utility vaults.  CEM-KOTE CW PLUS is suitable for waterproofing retaining walls, basements, concrete slabs, swimming pools, and other concrete structures.
FEATURES/BENEFITS
Approved ANSI/NSF Standard 61- Barrier Materials.
Negative- or positive-side waterproofing.
Permanently active (in depth).
Seals dynamic cracks up to 20 mils (0.5 mm). See Note 1.
Fast cure waterproofing (48 hours).
Approved for potable water tanks.
Waterproofs highly porous concrete.
Non-flammable.
One component (add water only).
More economical than competitive products.
Inorganic & environment friendly.
Long working time – 30 minutes plus.
PACKAGING
50 lb. (22.7 kg) bags
COVERAGE/YIELD
CEM-KOTE CW PLUS 50 lb. (22.7 Kg) bag yields 0.47 ft.³ (13.2 L) per unit.  The coverage rate is 350 ft.2 (27.87 m2) per 50 lb. bag for a single coat at roughly 20 – 25 mils thick.  Since CEM-KOTE CW REQUIRES two coats, the actual yield per bag is at 175 ft.2 (16.25 m2) at the two-coat required application rate. The coverage per coat by weight is 1.25 1 1.4 lb./yd² (0.7 – 0.75 kg/m²).
As a dry shake on new concrete, the application rate is 1.8 – 1.9 lb./yd2 (1 kg/m2).  The rate of application varies depending upon the actual end use, as specified.
The actual coverage will depend highly on surface roughness and the thickness applied.  The applicator must carry out a sample application to determine the actual coverage for the given substrate type and profile.
SHELF LIFE
When stored on pallets in a dry, cool area, shelf life is 12 months.
SPECIFICATIONS/STANDARDS
ANSI/NSF Standard 61 – Barrier Materials
Potable Water Approved (Industrial Gray Color Only)
TECHNICAL DATA
Compressive Strength
(ASTM C109 Modified)
54.7 – 59.7 MPa
(7,930 – 8660 psi)
Modulus of Rupture
(ASTM C348) 28 days
6.2 – 8.3 MPa
(900 – 1,200 psi)
Bond Strength with Concrete (Pull off test)
Greater than the tensile strength of the concrete substrate
Water Vapor Permeance
3 mm (1/8″) thickness
1.8 metric perms
Hydraulic Permeability
Concrete block coated with CEM-KOTE CW PLUS withstands 500′ (156 m) water head pressure
VOC Content
0 g/L
Available Colors:
Industrial Gray
Light Gray
APPLICATION
The applicator must, prior to bid, confirm detailing, REINFORCING FABRIC use, and correct surface preparation and application procedures.
Surface Preparation … Prepare concrete substrate in accordance with International Concrete Repair Institute (ICRI) Technical Guideline #310.2R-2013: Selecting and Specifying Concrete Surface Preparation for Sealers, Coatings, Polymer Overlays, and Concrete Repair.  Mechanically roughen or high pressure water-jet existing concrete substrate to a minimum concrete surface profile of CSP-4.  Remove all unsound concrete and provide a profiled, clean and porous surface. Substrate must be structurally sound, dust-free, and free of grease, oil, dirt, curing compounds, release agents, or any other surface or penetrated contaminants that will adversely affect bond.  Cup grinding and wire-abrading are not approved surface preparation methods.  Substrate must be pre-dampened to a saturated, surface dry (SSD) condition and free of standing water.
Active water leaks must be stopped using MEADOW-PLUG™ from W. R. MEADOWS.  Deeper surface deterioration should be repaired with MEADOW-CRETE® GPS from W. R. MEADOWS.  Leave the surface of MEADOW-CRETE GPS rough and wash thoroughly with high-pressure water before application of CEM-KOTE CW PLUS.  CEM-KOTE CW PLUS should be applied within 48 hours after the surface repair.
Reinforcing Steel … Remove all loose rust from any exposed reinforcing steel and apply two coats of FIBRE-PRIME.
Crack Treatment …  Any existing cracks must be treated separately using CEM-KOTE FLEX ST and REINFORCING FABRIC NW or REINFORCING FABRIC HD. In below-grade applications, use only REINFORCING FABRIC HD.
Mixing … Mix one bag with approximately 1.1 – 1.4 gal. (4.1 – 5.3 L) of water, depending on required consistency, ambient temperature, and relative humidity.  Use a drill (400 – 600 rpm) with a mixing paddle.
W. R. MEADOWS recommends the Collomix® MK 140 HF for mixing. Gradually add the dry material into water and mix until a smooth and lump-free mix is obtained. Do not over mix.  Adjust the water for brushable consistency or a stiffer consistency for trowel application.
Application Method … Apply a basecoat of CEM-KOTE CW PLUS in slurry consistency at a uniform rate of 1.25 – 1.4 lb./yd² (0.7 – 0.75 kg/m²) using appropriate compressed-air spray equipment, stiff masonry brush, or stiff broom.  Apply the second coat of CEM-KOTE CW PLUS at a uniform rate of 1.25 – 1.4 lb./yd² (0.7 – 0.75 kg/m²) after basecoat has reached initial set but is still "green" (tacky).
When layers over 1/8″ (3 mm) are required, apply a thin layer of CEM-KOTE CW PLUS first as a bonding agent by brush or broom.  Apply second, stiffer consistency coat of CEM-KOTE CW PLUS into the wet slurry by trowel.  Keep wet edge.  Do not build up a layer thicker than ¼" (6 mm).  In new construction, CEM-KOTE CW PLUS is dry-sprinkle applied onto the surface of the freshly poured slabs (after the concrete starts to reach initial set) and is power-trowel finished.
Curing … If structures are to be filled with water, they may be filled after 48 hours of moist cure.  If the structure will not be filled, then moist cure for a minimum of 72 hours.  Protect the surface from rapid drying.  When working under tarps at freezing temperatures, avoid using propane heaters.  Electrical heaters must be used to prevent carbonation of CEM-KOTE CW PLUS.
Cleanup … All tools and equipment must be cleaned with water immediately after use.  Cured material must be removed mechanically.
PRECAUTIONS
CEM-KOTE CW PLUS is a fast setting material.  Under normal conditions, it should be applied within 15 – 30 minutes after mixing.  Mix only the amount of material that can be applied within this period of time.  Do not apply CEM-KOTE CW PLUS when the temperature is expected to be below 40° F (4° C) or when rain is imminent. The proper surface preparation is essential for successful bond of CEM-KOTE CW PLUS.
CEM-KOTE CW PLUS is manufactured by:
W. R. MEADOWS OF CANADA
70 Hannant Court
Milton, ON    L9T 5C1
Canada
Tel.         (905) 878-4122
Fax         (905) 878-4124
Email     [email protected]
Web       www.wrmeadows.com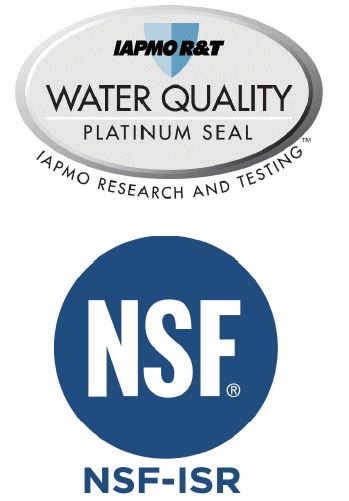 2022-12